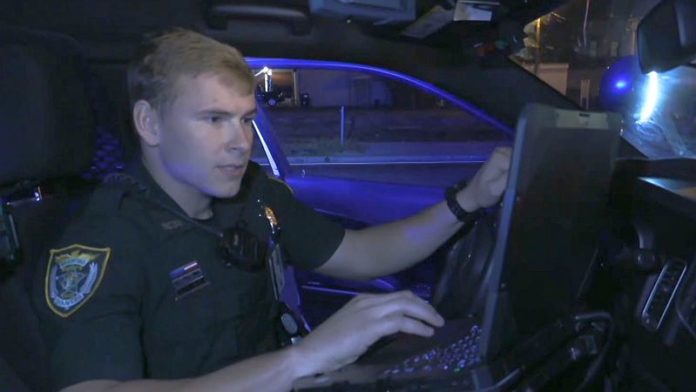 Live PD – 11.22.19
Season 4, Episode 20
Aired on: November 22, 2019 | Duration: 2h 0m 38s
Dan Abrams, Tom Morris Jr, and Sean "Sticks" Larkin are in the studio. Sticks is sporting a pretty decent beard now.
Highlights
Terre Haute – Officer Gant starts the episode talking to a drunk walking down the street.
Richland – Master Deputy Blanding responds to a husband who is shot in the stomach by his wife.
Tallahassee – Officers search for a possible kidnapping victim. The suspect crashes a truck through a fence to escape.
Tulsa – Officer Lum talks to a squirrelly guy on the street.
Tallahassee – A motorcyclist gets a $2200 ticket for wheelies.
Tulsa – Officers respond to a domestic incident.
Tallahassee – Two women are apprehended attempting to steal a banana tree.
Berkeley – Officers have to search a filthy car full of cockroaches.
Lawrence – Officer Bishop is performing a traffic stop when an argument breaks out between neighbors.
Jefferson – Brandon Sunday and Deanna Marshall pursue a suspect on the interstate. The suspect outruns the officers and Sunday's cruiser starts overheating.
Richland – Master Deputy Blanding tackles a fleeing suspect at a motel.
Departments & Officers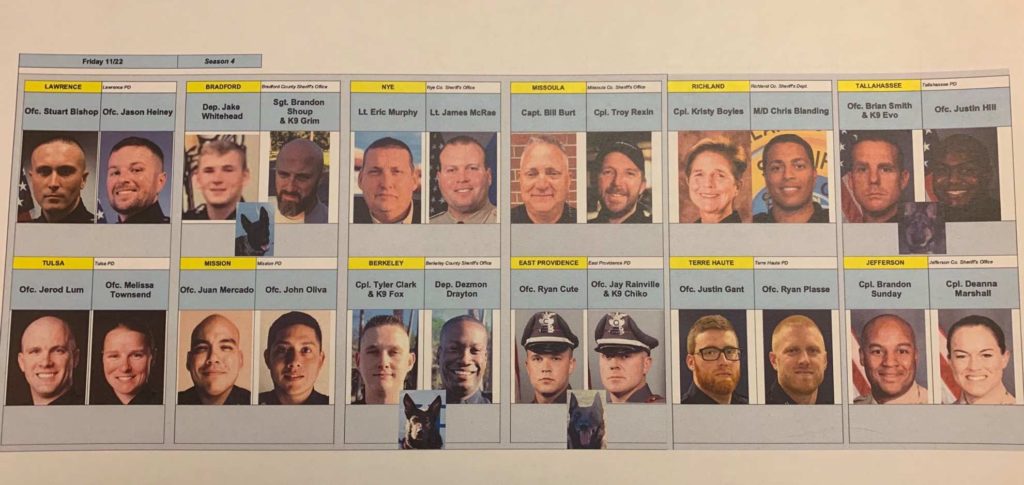 Videos