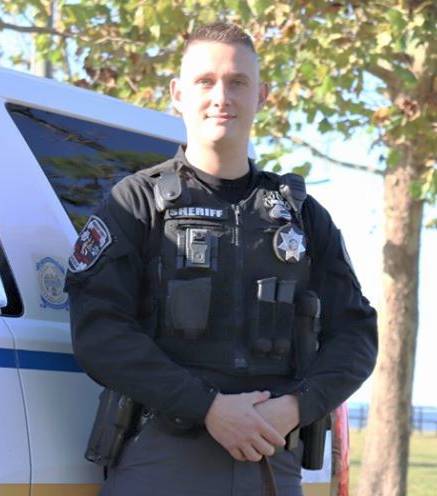 Corporal Tyler Clark is a deputy with the Berkeley County Sheriff's Office in South Carolina. Corporal Clark debuted on Live PD in Season 4 when Berkeley County joined the show on the 11.15.19 episode.
Tyler Clark has been working in law enforcement since 2012, and he has been a deputy with Berkeley County since 2017. He has law enforcement certifications from the National Criminal Enforcement Association, Desert Snow, Smugglers Inc., and Street Cop Training.
Deputy Clark is a Corporal on the Berkeley County K-9 unit and works with his K-9 partner, Fox. Canine Fox is a 5-year-old Sable German Shepard.