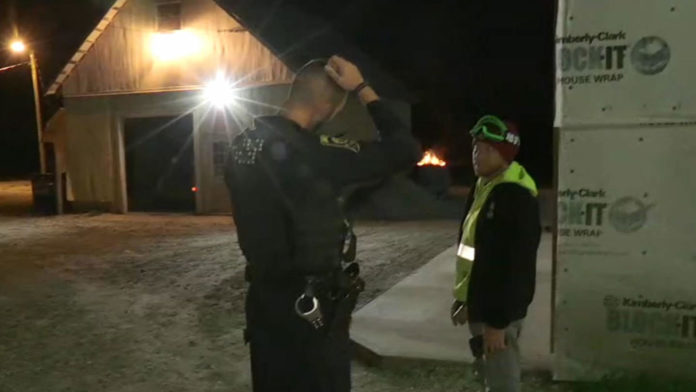 Live PD – 10.25.19
Season 4, Episode 12
Aired on: October 25, 2019 | Duration: 2h 9m 0s
Dan Abrams, Sean Larkin, and Tom Morris Jr. in the studio. In this episode, Salinas and Lafayette left the show, Jefferson County and Nye County were added.
Live PD Highlights
East Providence – The night starts out with officers searching for someone that has a stalking warrant. Suspect was taken into custody.
Tulsa – Officers are staking out a stolen vehicle at a motel. Binoculars out…but then suspects at gunpoint and in cuffs.
Jefferson County – Deputies take suspects into custody for another stolen car.
Richland County – Danny Brown arrests a grandma for smoking marijuana and driving her granddaughter.
Tallahassee – Officers search for a…stolen vehicle.
Richland County – Officers make a drug bust at a Waffle House.
Departments & Officers