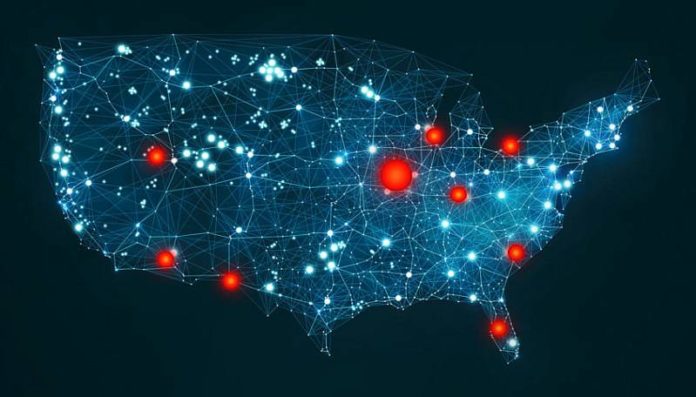 Live PD – 05.15.20
Season 4, Episode 64
Aired on: Friday, May 15th, 2020 | Duration: 3h 0m 00s
Dan Abrams, Tom Morris Jr, and Sean "Sticks" Larkin are live from there homes. This is considered a special episode due to the Coronavirus pandemic. The show is on a much longer delay than normal.
In this episode, Dan, Tom, and Sticks are remote but using virtual backgrounds that look like the studio.
#### Update on Trapped Dog ####
The dog was taken to the emergency vet by Deputy Hughes.
The vet found a microchip on the dog and was able to contact the dog's owner. The owner was enroute to the vet.
The Richland County Sheriff's Department will pay all vet bills for the dog.
The dog's name is Maxine
The vet performed x-rays and blood tests, and Maxine is in stable condition.
As of Saturday morning, after several tests at the vet last night, Maxine is home, stopped shivering and is now resting comfortably. Keep her in your thoughts and prayers.
Departments & Officers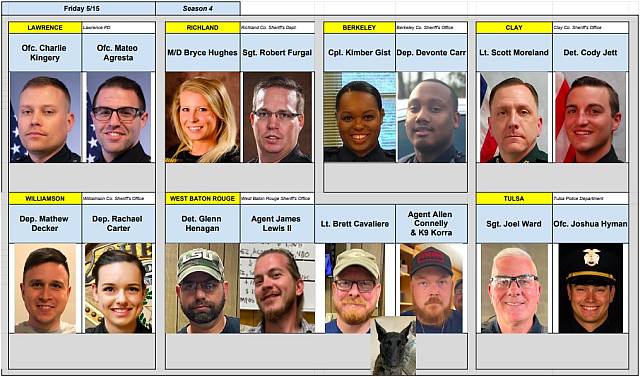 Highlights
Berkeley – Corporal Gist questions a couple outside a motel. Eventually, she finds meth and charges both of them.
West Baton Rouge – Sergeant Henegan stops a car that is driving suspicious. The driver drove from Arkansas. Henegan lets the man pee behind a tree. No drugs are found and he lets them go.
Richland – Sergeant Furgal arrives on the scene of an assault suspect who is very angry.
Richland – Master Deputy Hughs responds to a dog trapped in a drain. It takes them a while, but with the help of a few good samaritans, they rescue the dog. After waiting for Animal Control they end up transporting the dog to the emergency vet.
Clay – Detective Jett stops a car driving wildly and the driver behaves erratically. The driver passes a DUI test, but they don't let him drive home.
Lawrence – Officer Kingery responds to a drunk man walking in the street. He also has 2 bottles of beer in his pocket.
Berkeley – Corporal Gist provides backup on a foot chase. The suspect tries to make entry into an apartment complex but then flees into the woods.
Lawrence – Officer Agresta pursues a Dodge Charger refusing to stop. Several passengers flee on foot. Eventually the Charger gets away.
Clay – Detective Jett stops another car driving erratically. Both passengers become combative and are taken into custody.
West Baton Rouge – Sergeant Henegean and Agent Smith question some people in a motel parking lot.
West Baton Rouge – Officers spot a four-wheeler on the road with two small kids on the back. The driver takes off into the sugar cane fields to escape.