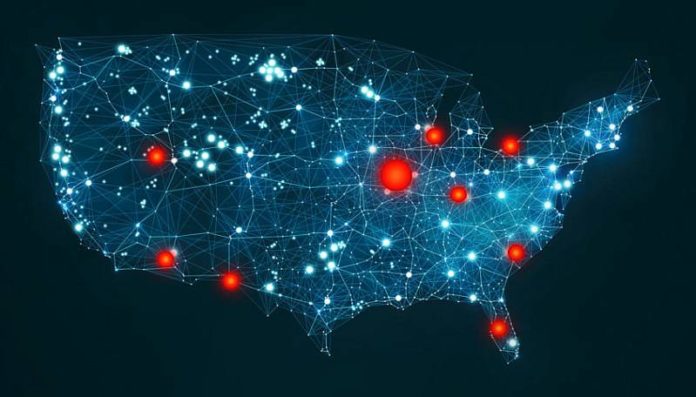 Live PD – 05.23.20
Season 4, Episode 67
Aired on: Saturday, May 23rd, 2020 | Duration: 3h 0m 00s
Dan Abrams, Tom Morris Jr, and Sean "Sticks" Larkin are live from there homes, but with a virtual background that looks like the studio. This is considered a special episode due to the Coronavirus pandemic. The show is on a much longer delay than normal. This is the Saturday of the 2020 Memorial Day weekend.
The episodes on May 29th and May 30th will be a rerun and the show will be back live on June 5th. The June 6th episode will be the 300th episode of Live PD.
Departments & Officers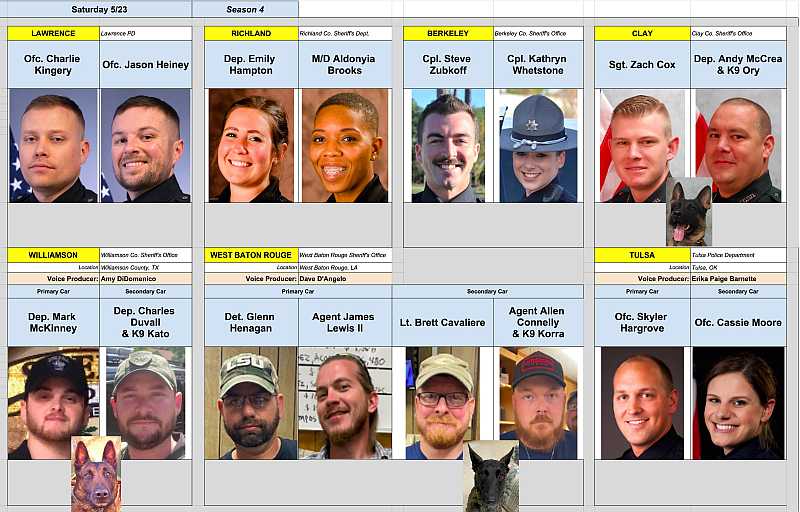 Highlights
Clay – Sergeant Cox responds to a fight at a pool. He finds two women drunk and fighting. He takes one into custody. In the end, no charges are filed.
Lawrence – Officer Kingery stops a monster truck that is swerving out of his lane.
Berkeley – Corporal Zubkoff makes a traffic stop and questions the driver. He finds a blunt in the driver's shoe.
Richland – Deputy Brooks responds to a report of fighting, but its just a fraternity bbq.
Jefferson – Corporal Deanna Marshal stops a car for an obscured license plate. The driver has a warrant and she takes him into custody.
West Baton Rouge – Sergeant Henagan questions a man in the parking lot. They search him and his girlfriend for drugs, but nothing is found and they're let go.
Berkeley – Corporal Whetstone stops a car and questions the driver.
Richland – Deputy Furgal responds to a domestic disturbance between a man and his baby's momma's momma. No one goes to jail.
Richland – Deputy Hampton responds to an attempted burglary. The man is in the home but he lives there.
Tulsa – Officer Hargrove talks to a suspicious character in a parking lot.
West Baton Rouge – Sergeant Henagan stops a car and smells marijuana.
Tulsa – Officer Cassie Moore responds to large group of people outside and fighting. The situation quickly escalates and a number of people are arrested for fighting.
Berkeley – Corporal Whetstone deals with a drunk man causing a disturbance. He wants to take a shower.