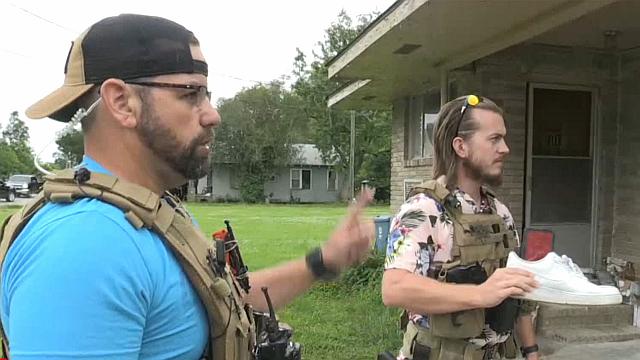 Live PD – 04.25.20
Season 4, Episode 59
Aired on: Saturday, April 25th, 2020 | Duration: 2h 0m 00s
Dan Abrams, Tom Morris Jr, and Sean "Sticks" Larkin are live from there homes. This is considered a special episode due to the Coronavirus pandemic. The show is only 2 hours and only 6 departments are featured. Dan also said the show is on a much longer delay than normal.
Departments & Officers
Highlights
West Baton Rouge – Officers respond to fight between neighbors.
Richland – Addy Perez and Danny Brown search for a shoplifter in Lowes.
Lawrence – Officer Bishop responds to a domestic situation between a husband and wife.
Pomona – Sergeant Medellin and Officer Omahony perform a probation check at a motel.
Berkeley – Corporal Green responds to a noise complaint and detains a suspect.
West Baton Rouge – Sergeant Henegan investigates some geese.
Williamson – Deputy Duvall checks on a man asleep in a car.
Pomona – Officer Erfan responds to a man drunk outside a drug store.
West Baton Rouge – Sergeant Henegan responds to a disturbance between a father and son.
Williamson – Deputy Duvall helps corral some escaped cows.
West Baton Rouge – A suspect runs from deputies. They chase him on foot and eventually, a K9 catches the suspect.