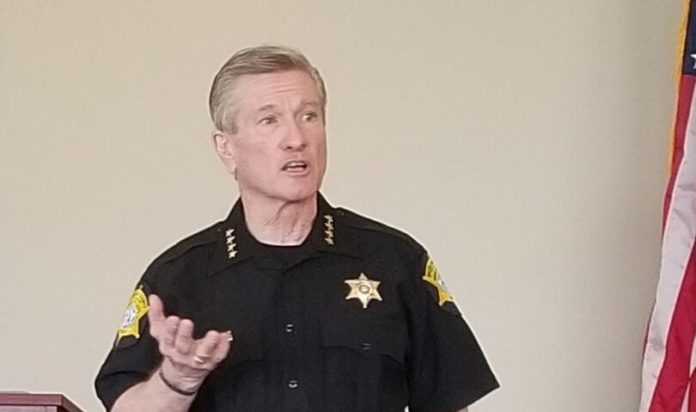 Richland County Sheriff's Department Leon Lott said Live PD is coming back. Sheriff Lott was speaking at the Greater Cayce – West Columbia Chamber Breakfast on Tuesday, April 26th. Lott continued on to say he expects Live PD to begin filming in the summer (June/July) and be back on another network before the end of 2021. This means that Live PD will likely debut for the Fall season on a new network such as Fox, FX, or Paramount.
Earlier in the year, Sheriff Lott, who has been in law enforcement for 46 years, was honored as the 2021 National Sheriff of the Year by the National Sheriffs Association.
Several Richland County news organizations have covered this story today. The West Metro Online News reported on Sheriff Lott's announcement. WLTX News19 contacted the Richland County Sheriff's Department for more information, and one of the public information officers confirmed that Richland County is in negotiations with Live PD to resume filming.
Sheriff Lott is not the only one talking about the show coming back. Live PD Host Dan Abrams responded to a comment on Twitter about bringing back Live PD by saying "Working on it. . .". In the same thread he also responded, "I hope to have news soon"
If this news is as accurate as we hope, we could see new episodes of Live PD 4 months from now. We can't say for sure, but this is some of most promising news we've seen in months.