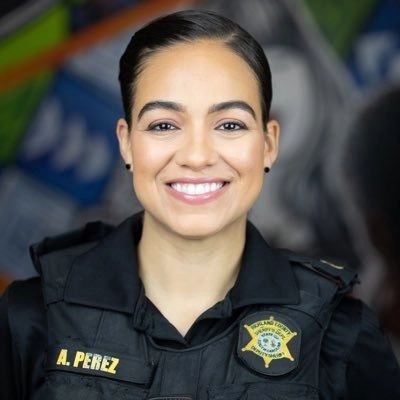 Deputy Addy Perez is a sworn deputy in the Richland County Sheriff's Department in South Carolina. Addy Perez has been a deputy with Richland County since 2016. Prior to her career in law enforcement, she was a Drill Sergeant Leader in the U.S. Army Drill Sergeant Academy.
Deputy Perez grew up in the Bronx borough of New York City. She has many family members that are officers in the New York Police Department. She joined the U.S. Army, and then later worked for the United States Army Drill Sergeant Academy in South Carolina.
Deputy Perez was featured during all four seasons of Live PD, and was also in On Patrol: Live.
In December 2022, Perez announced that she would be leaving her position with Richland County and moving to Texas to start a new job outside of law enforcement.
In July 2023, Perez was seen back on duty with Richland County. Dan confirmed that she has returned to service with Richland.