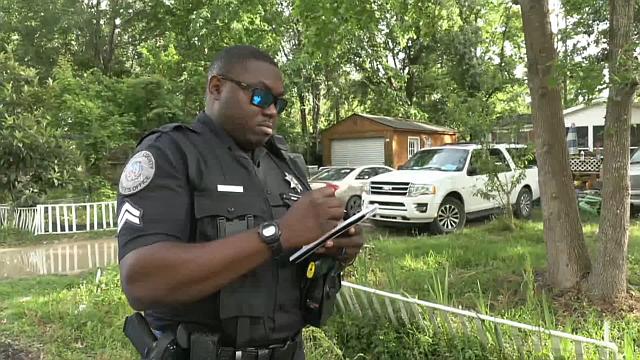 Live PD – 04.24.20
Season 4, Episode 58
Aired on: Friday, April 24th, 2020 | Duration: 2h 0m 00s
Dan Abrams, Tom Morris Jr, and Sean "Sticks" Larkin are live from there homes. This is considered a special episode due to the Coronavirus pandemic. The show is only 2 hours and only 6 departments are featured. Dan also said the show is on a much longer delay than normal. The West Baton Rouge Sheriff's Office debuts in this episode.
Departments & Officers
Highlights
West Baton Rouge – A car almost hits deputies and they pursue it to talk to the driver.
Berkeley – Corporal Green is flagged down by a car that was threatened by someone. Corporal Zubkoff pulls over someone that's suspicious.
Richland – Deputy Campbell stops a dirtbike and the driver has some weed.
Clay – Deputies find a suspect hiding under a trailer.
Lawrence – Officer Bishop responds to a man passed out in a convenience store.
Richland – Deputy Campbell, Corporal Boyles, and Deputy Simmons push a stranded call into a gas station.
West Baton Rouge – Lt. Cavaliere provides backup on a traffic stop. They find meth in the car.
Williamson – Deputy Duval responds to a possible burglary of a home.
Pomona – Officer Wilson stops a car for illegal window tint.
Lawrence – Officer Bishop responds to shots fired at an apartment complex. Officers search for the suspect.