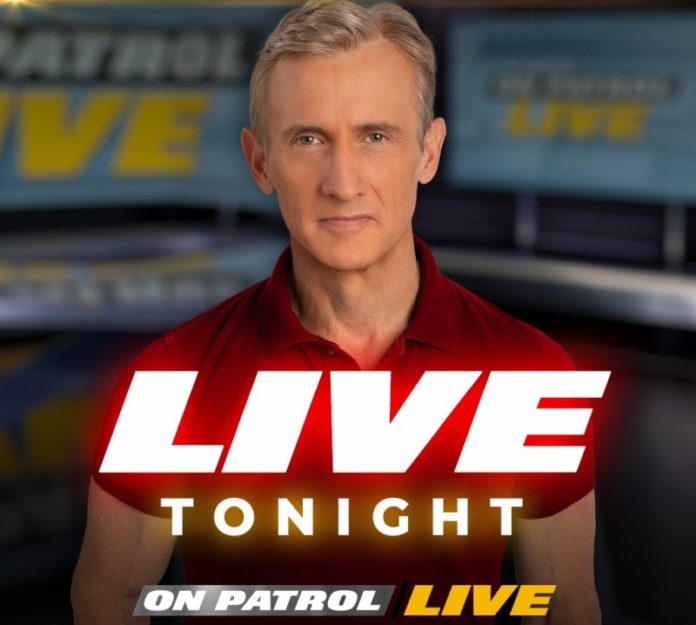 Season 2, Episode 224 – On Patrol: Live 10.21.23
Aired on Saturday, October 21st, 2023 | Duration 3h 0m 00s
Dan Abrams and Curtis Wilson are live in the studio. Chief Will Armstrong is the Guest Host in the studio this weekend.
Programming Notes: This episode is live with nine departments. This episode features the debut of the Lee County Sheriff's Office from Florida. The Volusia County Sheriff's Office will be off the show starting this weekend. It is Biketober Fest in Daytona Beach this weekend.
Tonight starts in Richland County, with Danny Brown investigating a car running at a gas station. In Weld County, deputies are investigating a truck that crashed through a barbed wire fence. In Berkeley County, deputies pursued a car, and it eventually stopped with the help of stop-sticks. In Lee County, a driver accidentally drives into the water at a boat ramp. In Hazen, Chief Taylor stops a car and finds a gun and weed in the passenger's crotch. In Fullerton, officers respond to a potential home invasion. In Richland, Danny Brown investigates a woman parked behind a motel.
Quote of the Night: "You're gonna blow your begonias off!" – Chief Taylor
Departments & Officers