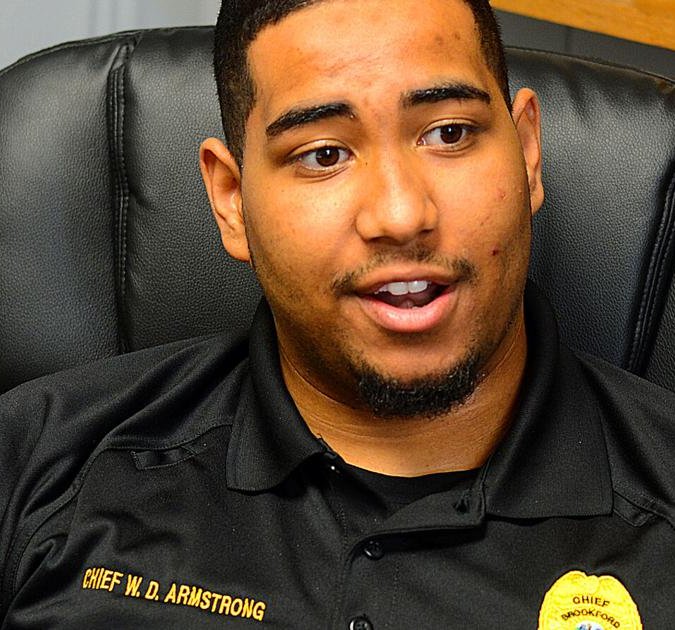 Will Armstrong is the Chief of Police for the Brookford Police Department in Brookford, NC. Armstrong was hired as the Chief of Police in January 2023 after working with the department part-time for several years. Armstrong previously worked with the Statesville Police Department and, more recently, with the Lincoln County Sheriff's Office. He has a degree in Criminal Justice and has also worked as an Emergency Medical Technician (EMT).
He has many goals for the Brookford Police Department. Primarily he wants to improve coverage and availability, but he also wants to involve his department in community engagement.
He says that as a young police chief, he faces a lot of age discrimination. He focuses on doing his job as perfectly as possible.
Chief Armstrong shared with the audience that he wanted to become a police officer at a young age because of the many domestic issues his family faced, and law enforcement officers were always a positive influence on him. He shared that one of his captains was a mentor to him as a kid.
Chief Armstrong first appeared with On Patrol: Live during episode 02.24.23.
Chief Armstrong appeared as a Guest Host in the studio during the 08.18.23 and 08.19.23 episodes.