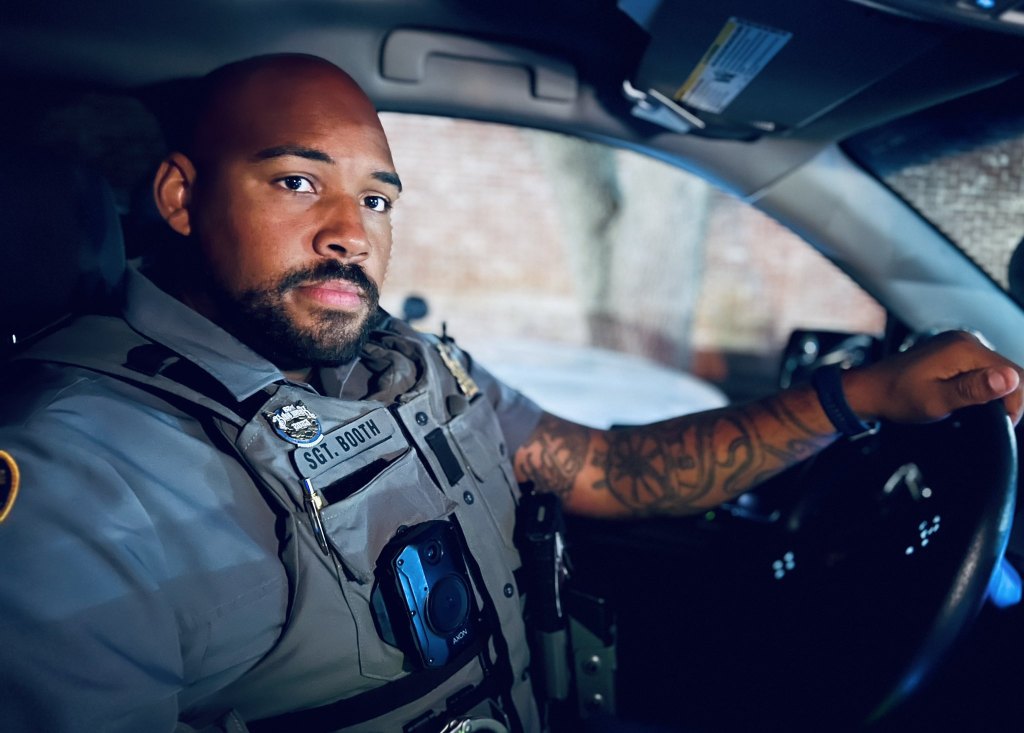 Officer Marcus Booth is a sergeant with the Daytona Beach Police Department in Florida. Booth was promoted to sergeant in 2021.
Sergeant Booth was first featured with On Patrol: Live during episode 10.14.22. Booth was an On Patrol: Live Guest Host during the 06.23.23 and 06.24.23 episodes. He was in the NY studio during both episodes.
Sergeant Booth is famous for responding to an alligator attack, during a Season 1 episode. But he has also dealt with bears and snakes.
When asked how he stays so upbeat. He said he enjoys what he does and likes to stay positive.