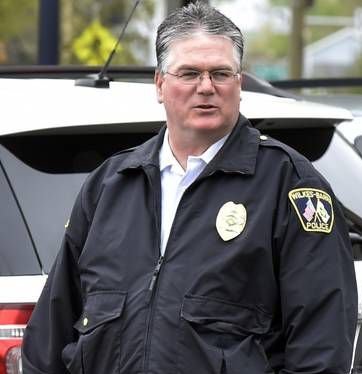 The Wilkes-Barre City Police Department is committed to working in concert with all residents, visitors, and businesses and aiming to improve the city's quality of life. While protecting life and property, we will not lose sight of being active and caring in our community, thereby fostering the important relationships that enable us to resolve community concerns and reduce crime.
Wilkes-Barre is a city in the state of Pennsylvania and the county seat of Luzerne County. Located at the center of Northeastern Pennsylvania, it had a population of 44,328 in the 2020 census. Wilkes-Barre is north of Philadelphia, PA, and west of New York City.
The Wilkes-Barre City Police Department comprises Administration, Patrol, Investigation, and Support Services. Chief Joseph Coffay serves as the Chief of Police for Wilkes-Barre. Coffay, a former detective and captain in the department, was sworn in in November 2018.
The Wilkes-Barre City Police Department first appeared with On Patrol: Live during Season 1. The department premiered on January 6th, 2023. Wilkes-Barre took a break from the show during Season 2. Their last episode was 11.18.23.