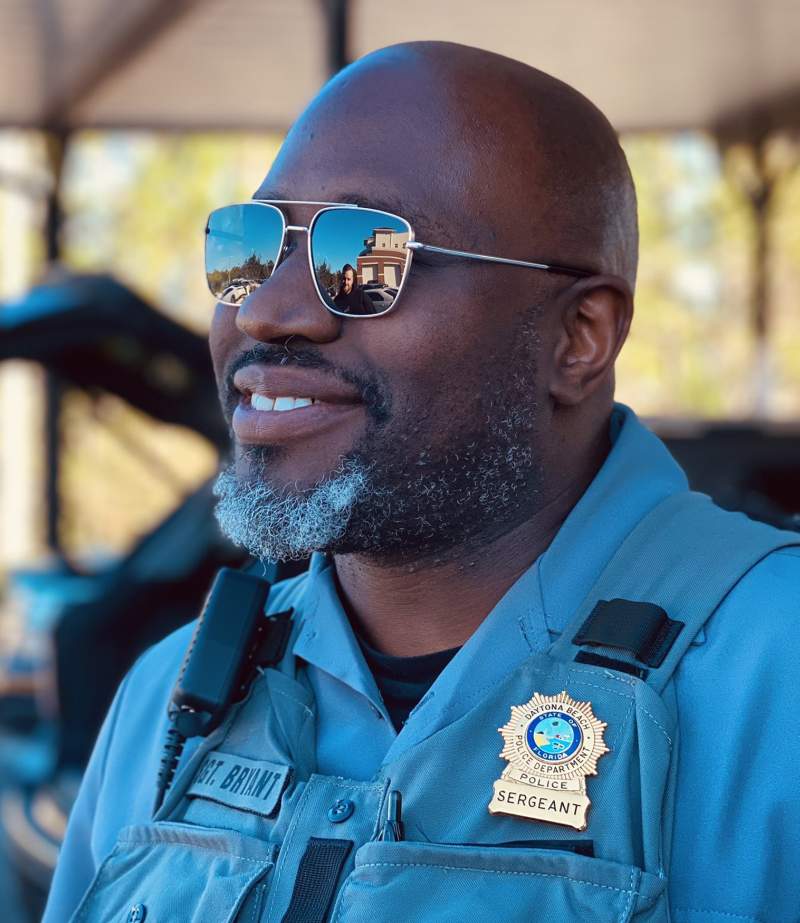 Officer Michael Bryant is a Sergeant with the Daytona Beach Police Department in Florida. Bryant joined the Daytona Beach Police in 2011 and was promoted to the rank of sergeant in 2020.
Bryant is a second-generation law enforcement officer. His father was an officer with the Miami Police Department. Michael Sr. had a 25-year career in Miami and spent part of that time working undercover on a narcotics task force.
Sergeant Bryant was first featured with On Patrol Live in November of 2022.