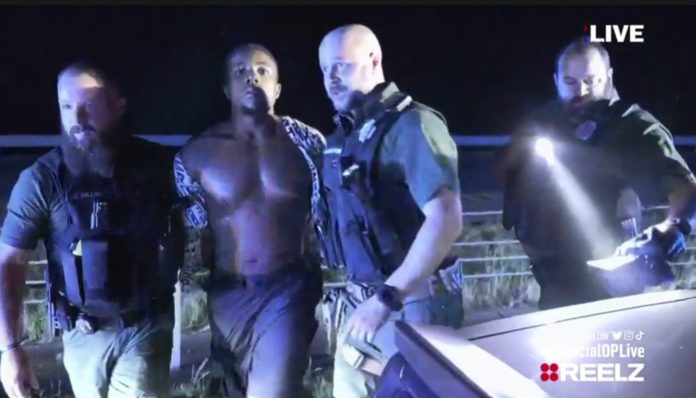 Season 2, Episode 204 – On Patrol: Live 07.29.23
Aired on Saturday, July 29th, 2023 | Duration 3h 0m 00s
Dan Abrams and Curtis Wilson are live in the studio. Sean "Sticks" Larkin joins Dan and Curtis in the studio this week after being off for several weeks.
Programming Notes: This is the 100th Episode of On Patrol: Live. The show has a Technical Difficulty around the 1 hour mark for several minutes. Deputy Addy Perez was shown on social media as having returned to the Richland County Sheriff's Department and Dan mentions she's returned.
Tonight starts in Richland County with deputies pursuing a stolen car. In Hazen, Chief Taylor responds to a woman being stalked by her ex-husband, and a goat investigation begins. In Berkeley County, Deputy Dylan Lee performs a traffic stop. In Richland County, Brayland Salmon is pursuing a fleeing motorcycle. Master Deputy Addy Perez (yes, she's back) joined in the chase. In Hazen, Chief Taylor is in a high-speed pursuit (157 mph). In Toledo, Officers respond to shots fired.
Departments & Officers