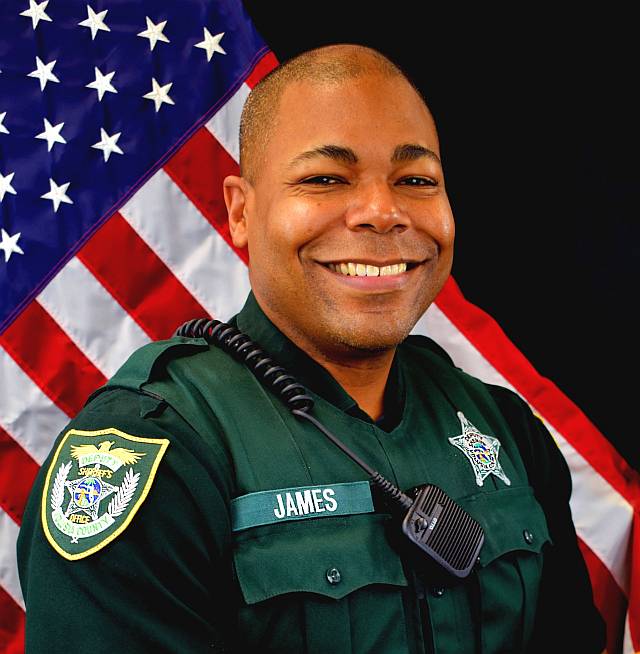 Deputy Royce James is an officer with the Volusia County Sheriff's Office in central Florida. Deputy James was featured on Live PD Season 4 in early 2020. In 2021 he was selected as the Florida Law Enforcement Office of the Year.
Deputy James has been an officer with Volusia County since 2016. He is currently assigned to District 2 patrol. James is a training deputy, firearms instructor, defensive tactics instructor, and member of the Volusia Sheriff's Office Emergency Response Team and the awards committee.
James is a native of Daytona Beach, Fl. Before law enforcement, he worked as a financial advisor. While studying law enforcement, he once worked as a valet parking attendant. He started his law enforcement career with the Ormond Beach Police Department in 2012.
What Deputy James likes about his job: "Every day's different. I like the variety. I have the ability to touch people's lives in a more tangible way. That makes me feel good. I absolutely love what I'm doing. My body will tell me when it's time to do something else."
Rescue of Missing Girl
On February 19th, 2021, Deputy James was responsible for rescuing a missing 13-year-old girl. After searching area motels based on clues, Deputy James found the girl in a motel room with a 22-year-old man. The girl ran to Deputy James upon entering the room, the man was taken into custody.