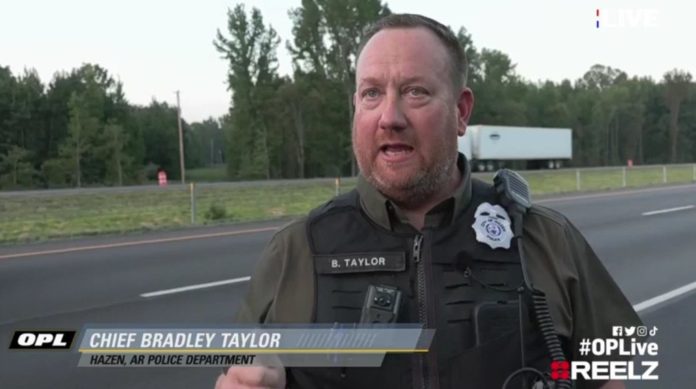 Season 2, Episode 203 – On Patrol: Live 07.28.23
Aired on Friday, July 28th, 2023 | Duration 3h 0m 00s
Dan Abrams and Curtis Wilson are live in the studio. Sean "Sticks" Larkin joins Dan and Curtis in the studio this week after being off for several weeks.
Programming Notes: This is the first episode to feature an updated studio, color scheme, and logo (yellow and grey). Brookford is featured this weekend, and this is the first episode with Hazen Police Department. Next week they will start a new On Patrol Triple Play feature, fan-voted clips.
Tonight starts in Hazen with Chief Taylor stopping a stollen 18-wheeler on the interstate. In Fullerton, officers are performing a traffic stop and being harassed by a bystander. In Toledo, officers respond to a domestic dispute involving a gun. In Brookford, Chief Armstrong is on a traffic stop with a gun. In Nye, deputies responded to shots fired on a farm. In Daytona, Sergeant Bryant responds to a report of a burglary at a storage facility.
Departments & Officers