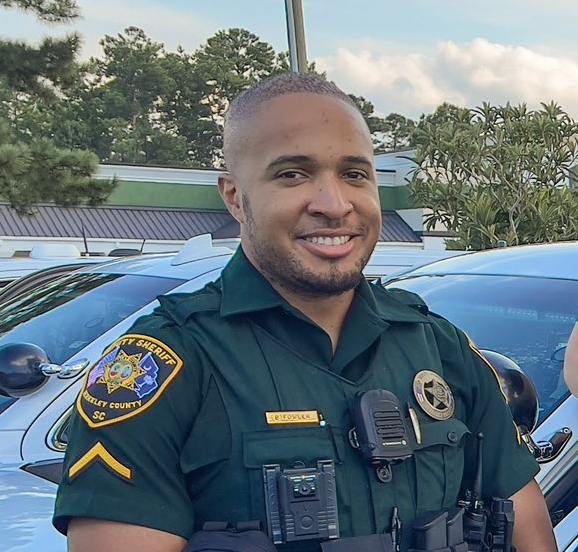 Deputy Bryson Fowler is an officer with the Berkeley County Sheriff's Office in South Carolina.
Deputy Fowler was born and raised in Spartanburg, SC. He graduated from Lander University in 2019 with a Bachelor's Degree in Sociology. Deputy Fowler began his law enforcement career with the North Charleston Police Department. In 2020 Fowler joined the Berkeley County Sheriff's Office. Deputy Fowler obtained certifications from FLETC Tactical Medical Training, Street Cop Training, and Blue Thunder Law Enforcement Interdiction Training.
Deputy Fowler is an avid sports fan. His favorite teams are the Carolina Panthers, Manchester City Football Club, South Carolina Gamecocks, and Mercedez AMG of F1. When he is not working, he enjoys spending time with his 6-year-old daughter, his coworkers, his girlfriend, and their two dogs, Beau and Brix.