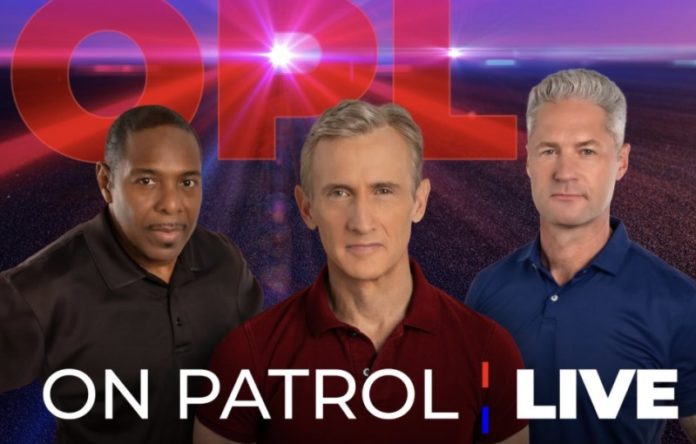 Season 2, Episode 201 – On Patrol: Live 07.21.23
Aired on Friday, July 21st, 2023 | Duration 3h 0m 00s
Dan Abrams and Curtis Wilson are live in the studio. Special Guest Host this weekend, Sergeant Michele Wood from the Chicago Police Department.
This episode is the Season 2 Premier.
Tonight starts in Berkeley with a bar fight that spills out into a neighborhood. In Wilkes-Barre, a drunken man is leaning out into traffic. In Volusia, there's a fight over movie theater seats. In Daytona, Richie Maher searches for a dog abuser. In Volusia, Deputy James deals with an unwanted porch crasher. The Crime of the Night features an insane wrong-way driver on the interstate in Richland County.
Departments & Officers