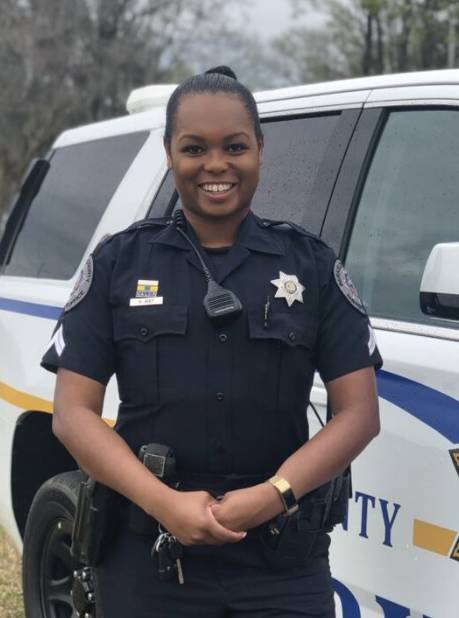 Corporal Kimber Gist is a deputy with the Berkeley County Sheriff's Office in South Carolina. Corporal Gist was first featured during Season 4 on Live PD – 03.14.20.
Corporal Gist is a native of South Carolina. She grew up in Woodruff in Spartanburg County. She graduated from Woodruff High School in 2009. In 2013 Corporal Gist earned a degree in Criminal Justice from Charleston Southern University. In 2014 Kimber Gist became a deputy with Berkeley County. She started her career at the Hill-Finklea Detention Center in 2013. In 2014 she was transferred to patrol. Corporal Gist earned an MBA in Criminal Justice from Charleston Southern University in 2018. Currently, Gist serves Berkeley County on the Community Oriented Policing Services team. That specialized unit mainly focuses on creating new relationships with the community.
On Feb. 26, 2016, Corporal Gist was shot five times in the line of duty, while conducting a business check at a grocery store. While Gist was attempting to arrest the suspect in question, the suspect brandished a weapon and began to fire. Corporal Gist was able to return fire after being struck and engaged the suspect in a shootout. Even though the suspect was wounded, he was able to flee the scene. Deputies located the suspect a very short time later, and North Charleston police began a standoff with him. The suspect died of a self-inflicted gunshot wound. Corporal Gist recovered in the hospital for one week.