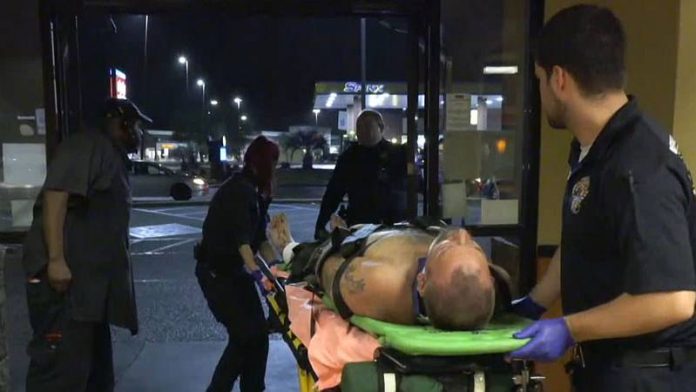 Live PD – 01.11.20
Season 4, Episode 34
Aired on: Saturday, January 11th, 2020 | Duration: 2h 0m 38s
Dan Abrams, Tom Morris Jr, and Sean "Sticks" Larkin are in the studio.
Departments & Officers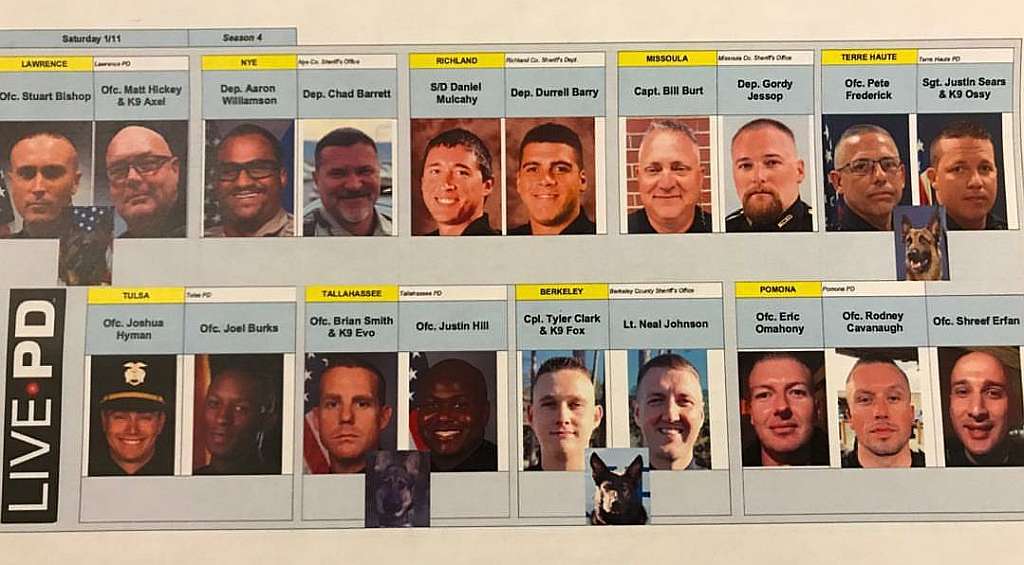 Highlights
Lawrence – Officer Bishop responds to a shooting at a restaurant. Two employees of the restaurant are shot in an apparent robbery. The suspects escape before Bishop arrives on the scene. Officer Hickey searches for the suspects in a nearby apartment complex.
Tulsa – Officer Hyman responds to shots fired in an apartment complex.
Tallahassee – Officer Smith assists in capturing a wanted sex offender at a restaurant.
Pomona – Officer Erfan responds to a woman refusing to leave a McDonalds.
Richland – Sr. Deputy Mulcahy is backing up Danny Brown on a suspect that is alluding.
Missoula – Captain Burt responds to a wreck on the interstate due to icy conditions.
Pomona – Officer Erfan is performing a traffic stop and a drunken man interferes.
Berkeley – Lt. Johnson and Cpl. Whetstone respond to a man attacked in a Burger King. The victim us under the influence of cocaine and got into a fight with the attacker over a cigarette.
Richland – Mulcahy is chasing a vehicle. The occupants bail out and run through a school. He catches one of them on foot.
Pomona – Omahony and Cavanaugh are serving a search warrant at a home.
Lawrence – Officer Hickey performs a traffic stop and pulls the driver out at gunpoint.