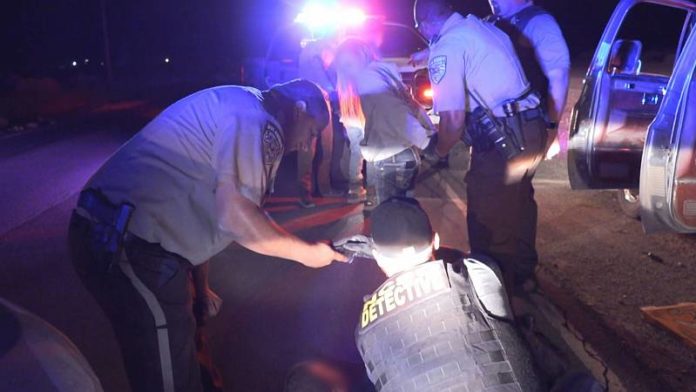 Live PD – 11.30.19
Season 4, Episode 23
Aired on: November 30, 2019 | Duration: 2h 0m 38s
Dan Abrams, Tom Morris Jr, and Sean "Sticks" Larkin are in the studio.
Highlights
Tallahassee – Officer Smith has to forcefully detain a suspect in a domestic assault.
Richland – S/D Garo Brown pulls over a car that throws cocaine out.
Bradford – Sergeant Haas checks on a church that has an open door.
Missoula – Deputy Rexin stops a car that has a frozen over windshield.
Jefferson – Deputy Talton pulls over a driver that throws drugs out. The suspect is detained.
Berkeley – Deputy Drayton takes a former basketball player into custody for an open container.
Richland – Garo Brown and Brandon Simmons find a car with alcohol and drugs, the driver has a concealed weapon permit. They're about to seize the gun but a call comes in for a stolen motorcycle.
Lawrence – Officer Bishop finds a car parked with occupants in the back seat.
Tulsa – Officer Salle talks to a young man who apparently smashed into a parking garage office with a trash can.
Departments & Officers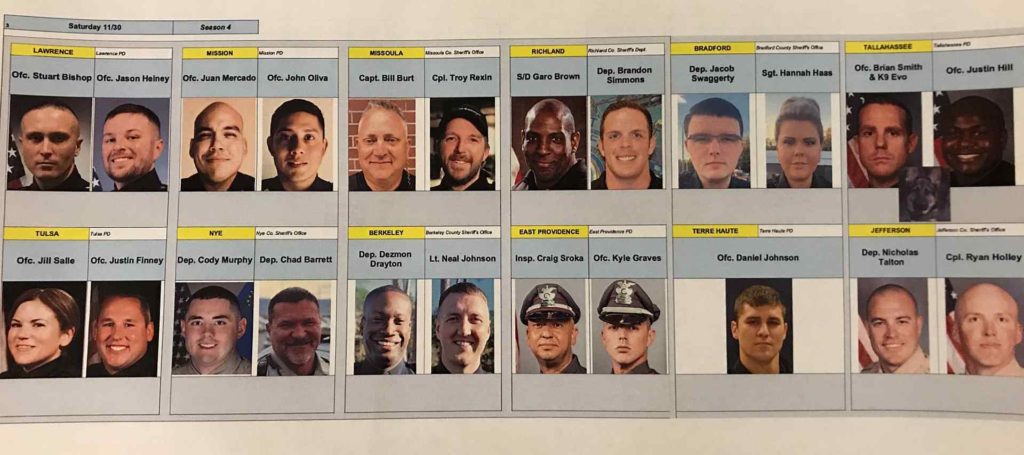 Videos