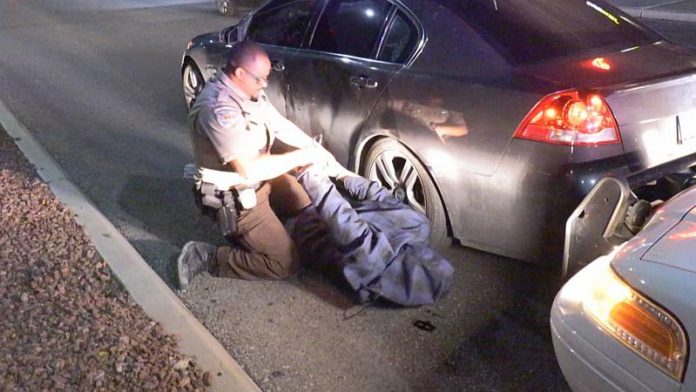 Live PD – 11.29.19
Season 4, Episode 22
Aired on: November 29, 2019 | Duration: 2h 0m 38s
Dan Abrams, Tom Morris Jr, and Sean "Sticks" Larkin are in the studio. This is the Black Friday Edition of Live PD with a few holiday shopping incidents. It is also a wintery night in Missoula, so there are quite a few traffic incidents caused by the snow.
Highlights
Berkeley – Officers chase a suspect over dirt roads and through the woods, but they lose him.
Lawrence – Officer Bishop chases a shoplifting suspect. Eventually, Sergeant Slaybaugh finds him in a Dominos bathroom with a gun.
Richland – Danny Brown responds to a report car break-ins at the mall. He finds drugs and an AR in the back seat.
Jefferson – Corporal Holley finds a stolen Dodge Charger. The driver
Richland – Back at the mall, Danny Brown spots a drug transaction and chases and tackles a suspect.
Nye – Deputies chase a fleeing suspect over 80 miles and it ends in a fight.
Jefferson – Another stolen car is stopped and the driver questioned.
Missoula – A driver hits a deer, Deputy Koppes assists. Later on, he helps a driver that rolls his car off the road.
Richland – A carjacker crashes a car into a house and is chased by deputies on foot.
Terre Haute – A driver with blacked-out lights is chased by officers.
Jefferson – A driver attempts to run into his house during a traffic stop.
Departments & Officers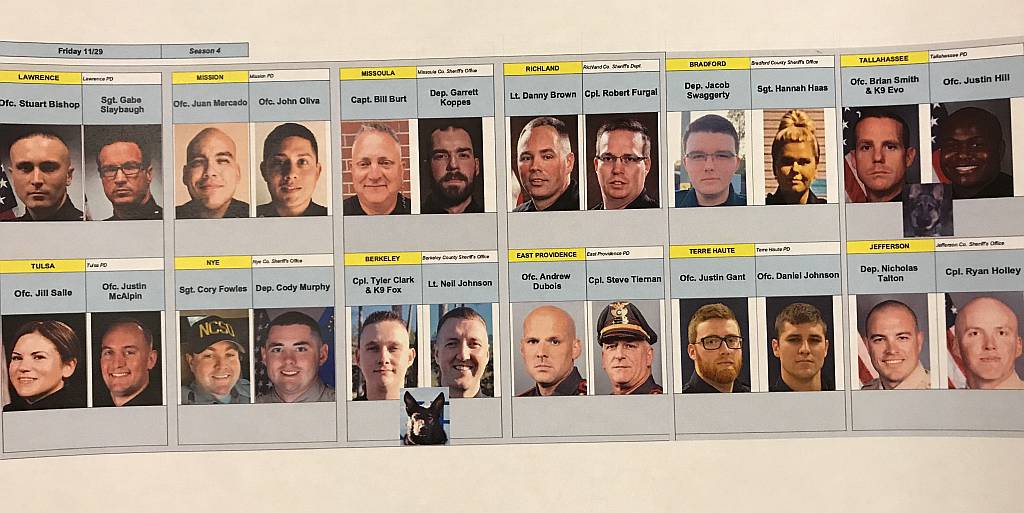 Videos