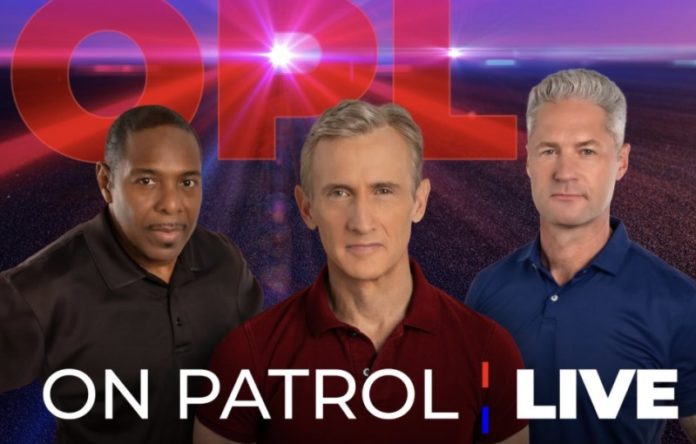 Season 2, Episode 214 – On Patrol: Live 09.16.23
Aired on Saturday, September 16th, 2023 | Duration 3h 0m 00s
Dan Abrams and Curtis Wilson are live in the studio. Master Deputy Braylyn Salmond is the Guest Host in the studio this weekend.
Programming Notes: This episode is live with nine departments, including the Hazen Police Department.
Tonight starts in Wilkes-Barre with a fight in progress. In Richland, Captain Danny Brown responds to shots fired and looks for the suspects. In Daytona, Lt. Richie Maher searches for a stolen tricycle. In Hazen, Chief Taylor stops a car and finds drugs. In Daytona Beach, officers investigate a report of trespassing. In Nye County, a herd of sheep is on the loose. In Daytona, Officer Matt Grosse responds to suspected shoplifting in a grocery store.
Departments & Officers