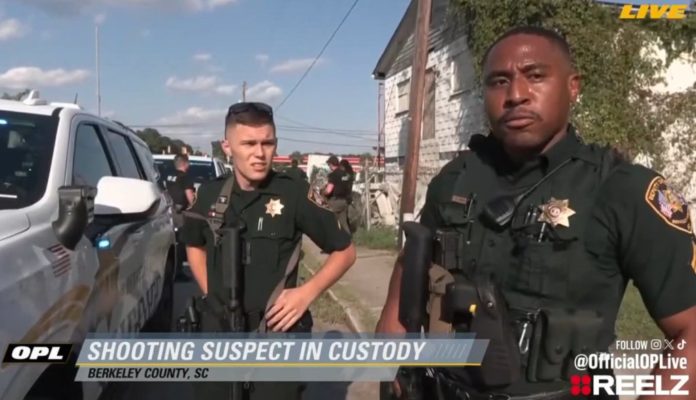 Season 2, Episode 209 – On Patrol: Live 08.18.23
Aired on Friday, August 18th, 2023 | Duration 3h 0m 00s
Dan Abrams and Curtis Wilson are live in the studio. Chief Will Armstrong is the guest host this weekend.
Programming Notes: This episode is live with nine departments, including the Hazen Police Department.
Tonight starts in Berkeley County with Deputy Devonte Smith pursuing a BMW that is a suspected shooter. The chase takes 15 minutes before they take the suspect into custody. In Fullerton, officers stop a suspect asleep in a car. In Daytona, a driver almost crashes into Sergeant Marcus Booth. In Volusia, Deputy Royce James responds to a report of a break-in from a former roommate. In Daytona Beach, officers respond to a domestic situation. In Berkeley, Deputy Smith is responding to neighbors shooting at each other.
Departments & Officers