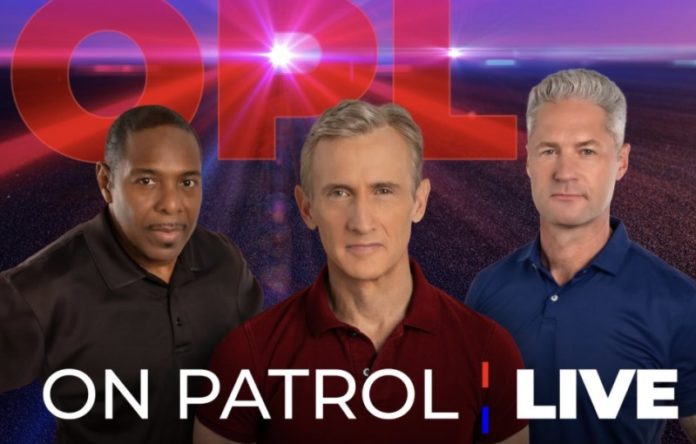 Season 2, Episode 208 – On Patrol: Live 08.12.23
Aired on Saturday, August 12th, 2023 | Duration 3h 0m 00s
Dan Abrams and Curtis Wilson are live in the studio. Sergeant Mike Bryant is the guest host this weekend.
Programming Notes: Sean "Sticks" Larkin is back on hiatus. The Hazen Police Department continues this weekend. This is the first episode featuring the return of Deputy Addy Perez.
Tonight starts in Daytona Beach with a man that was bit by a dog. In Hazen, Chief Taylor is backing up other officers on a stop. After searching the car, they find the trunk full of marijuana. In Berkeley, Deputy Zubkoff has to tell a bunch of motorcycle guys to tone it down. In Richland, Deputy Addy Perez responds to the report of a prowler.
Departments & Officers