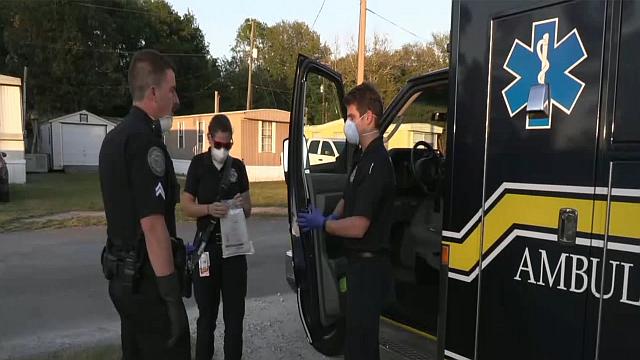 Live PD – 04.11.20
Season 4, Episode 55
Aired on: Saturday, April 11th, 2020 | Duration: 2h 0m 00s
Dan Abrams, Tom Morris Jr, and Sean "Sticks" Larkin are live from there homes. This is considered a special episode due to the Coronavirus pandemic. The show is only 2 hours and only 6 departments are featured. Dan also said the show is on a much longer delay than normal.
Departments and Officers
Highlights
Pomona – Officer Omahony performs a probation check at a gas station.
Tulsa – Officers respond to a man performing cocaine at a business.
Lawrence – Officer Bishop responds to a domestic disturbance at a house where people at the house have COVID19.
Clay – Deputies respond to a knife fight and find a bloodied suspect.