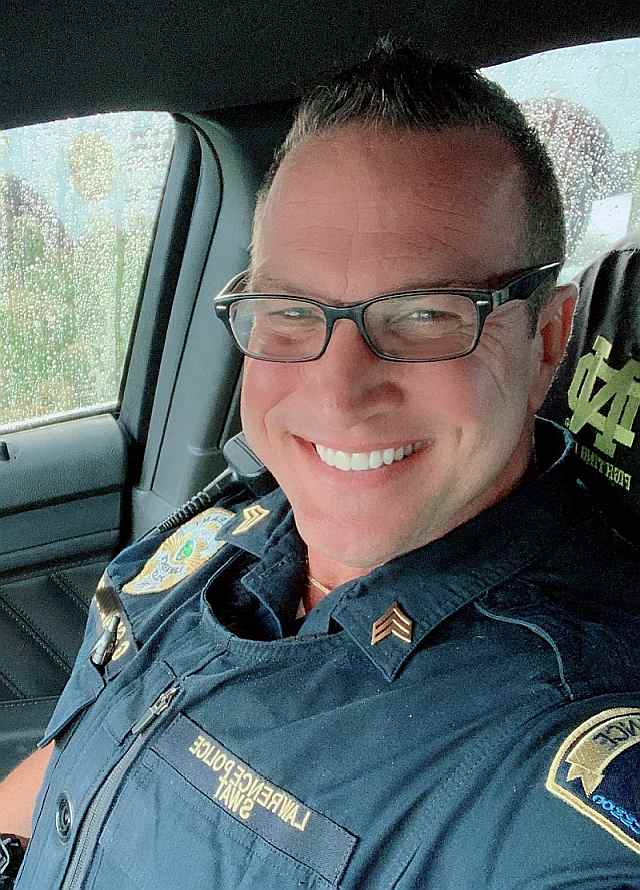 Sergeant Gabe Slaybaugh is an officer with the Lawrence Police Department in Indiana. Slaybaugh joined the Lawrence Police Department in 2005.
Sergeant Slaybaugh is a twin, and he and his brother were successful fashion models in their 20s. The Slaybaugh twins appeared in many of the top magazines of the 90s and early 2000s, such as GQ, Esquire, Luomo Vogue, British GQ, Premier Magazine, Cosmopolitan, Mondo Luomo, and Harper's Bazaar. Slaybaugh lived and worked out of Paris for several years, and as a result, speaks fluent French.
You can follow Sergeant Slaybaugh on Twitter @GabrielSlaybau1.