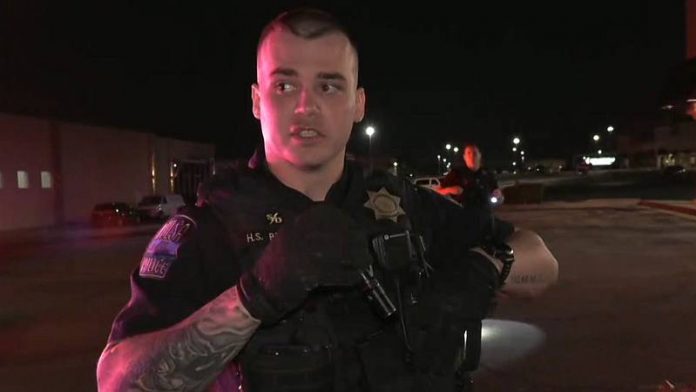 Live PD – 02.29.20
Season 4, Episode 45
Aired on: Saturday, February 29th, 2020 | Duration: 2h 0m 38s
Dan Abrams, Tom Morris Jr, and Sean "Sticks" Larkin are in the studio. This episode occurs on Leap Day
Corporal Deaana Marshal and Corporal Brandon Sunday from Jefferson County will be in the studio for Live PD – 03.06.20 and 03.07.20.
Live PD – 02.29.20 Departments & Officers
Highlights
Nye – A major house fire is underway.
Berkeley – Lt. Johnson and Corporal Whetstone respond to a man with an AK-47 assault rifle at a party. Eventually, they stop the suspect's car and confiscate the weapon.
Tulsa – Officer Hobbs is responding to a report of an active shooter. Officer Brownell searches a Walmart for the suspect.
Lawrence – Sergeant Slaybaugh finds a passed out man in the street.
Richland – Danny Brown investigates shooting, but it's actually fireworks.
Tallahassee – Officer Martinez responds to a 911 hang up. He meets Luscious.
Tallahassee – Officer Martinez investigates the report of a man with a gun. Several women are outside.
Richland – Deputy Mulcahy and Hughs investigate a man in a parking lot. The man starts freaking out and screaming. Mulcahy helps him take a smoke.
Tallahassee – Officer Smith investigates a road rage incident between two women.
Bradford – Deputy Flynn responds to a noise complaint about loud music.
Pomona – Officer Nguyen and Wilson investigate the occupants of a car.
Lawrence – Officer Kingery investigates a stolen bike. He locates the suspect at a gas station attempting to sell it.