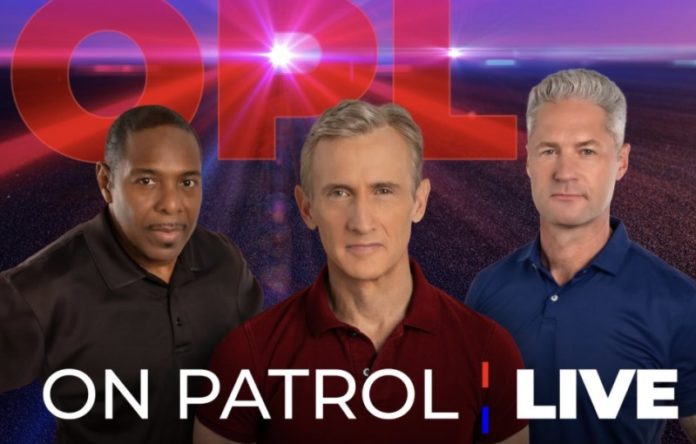 Season 2, Episode 206 – On Patrol: Live 08.05.23
Aired on Saturday, August 5th, 2023 | Duration 3h 0m 00s
Dan Abrams and Curtis Wilson are live in the studio. Captain Kory Flowers is the guest host this weekend.
Programming Notes: Sean "Sticks" Larkin is back on hiatus. The Hazen Police Department is back this weekend.
Tonight starts in Wilkes-Barre with a fight in a parking lot. In Hazen, Chief Taylor is tracking a stolen car on the interstate. Sergeant Mike Bryant is dealing with a woman with warrants in Daytona Beach. In Nye, Deputies are responding to a domestic incident. In Fullerton, officers respond to reports of a fight at a gym. In Volusia, Deputy Stubblefield stops a car and puts the driver in handcuffs. In Richland, Corporal Fitzsimmons stops a motorcycle for speeding.
Departments & Officers