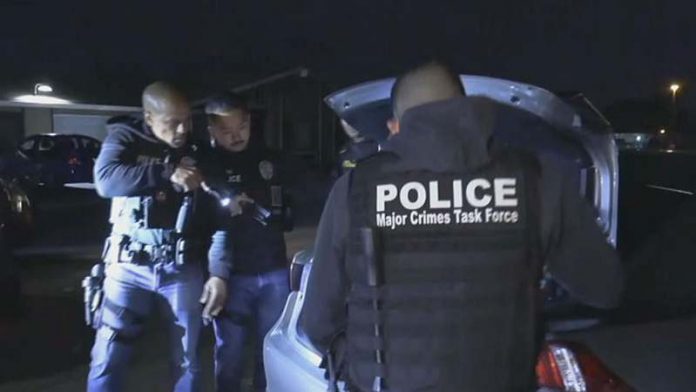 Live PD – 01.18.20
Season 4, Episode 37
Aired on: Saturday, January 18th, 2020 | Duration: 2h 0m 38s
Dan Abrams, Tom Morris Jr, and Sean "Sticks" Larkin are in the studio. Missoula County announced tonight that they would be taking a break from the show. Bradford County Sheriff's Office will be taking their place tonight.
Departments & Officers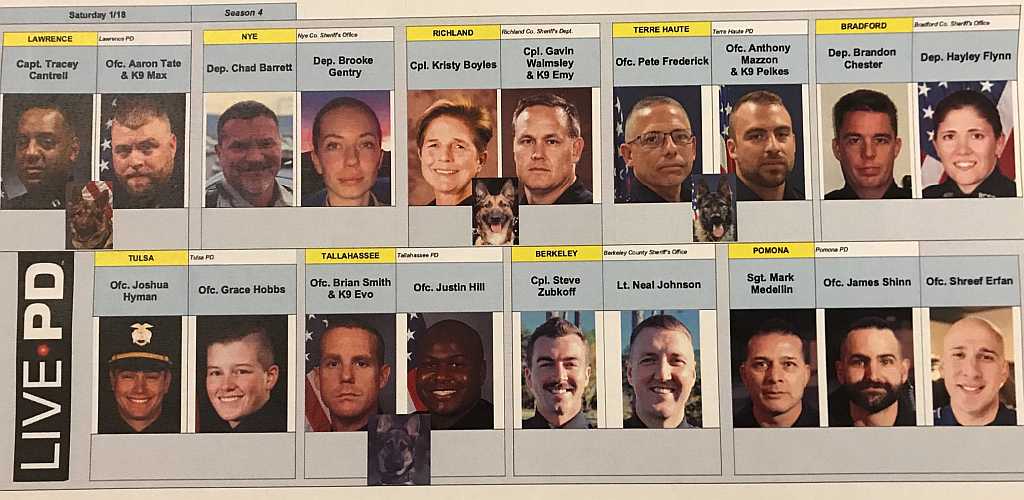 Highlights
Terre Haute – Officer Frederick responds to shots fired at a home. A man attempted to rob the homeowner but was beaten and held until officers arrived.
Tallahassee – Officers help a 72-year-old man who has had a few too many beers.
Berkeley – Corporal Zubkoff responds to a domestic situation between a cheating boyfriend and girlfriend.
Nye – Deputy Gentry responds to a suspected DUI, but finds its really a low blood sugar health event.
Pomona – Sergeant Medellin and Officer Shinn attempt to serve a warrant on a known gang member. After some tracking, they take him into custody without issue.
Berkeley – Lt. Johnson questions a man behind a closed business and finds crack.
Richland – Corporal Boyles is on the scene when a gun and marijuana are found in a truck. And then the suspect starts throwing up.
Missoula – Deputy Koppes confronts a drunk man who threatened a kid on the street. See the video below.
Pomona – Sergeant Medellin chases down a wanted suspect and catches him after jumping a fence.
Berkeley – Corporal Zubkoff deals with some drunk and arguing suspects.
Tulsa – Officer Hyman responds to a stolen car being stopped.