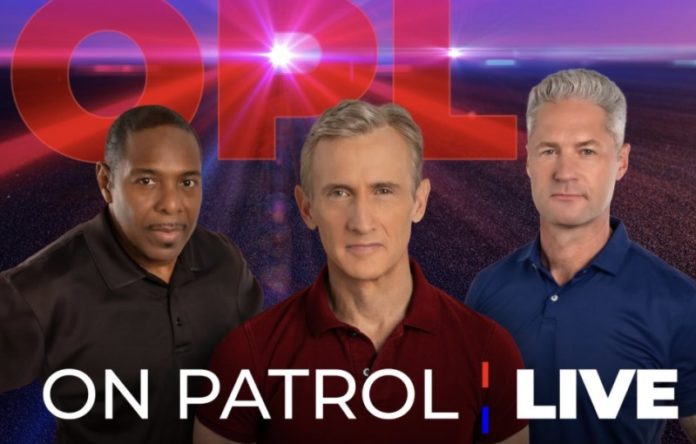 Season 2, Episode 216 – On Patrol: Live 09.30.23
Aired on Saturday, September 30th, 2023 | Duration 3h 0m 00s
Dan Abrams and Curtis Wilson are live in the studio. Deputy Royce James is the Guest Host in the studio this weekend.
Programming Notes: This episode is live with eight departments. Richland County will not be on tonight after the tragic death of Deputy Jacob Salrin in the line of duty Friday.
Tonight starts in Fullerton with Corporal Brandon Ramek responding to a man with a gun. In Daytona, there's a drunk woman outside a Dominos pizza. In Nye, deputies stop a man for shoplifting at a Walmart. Elsewhere in Nye, there's a traffic accident between a truck and car.
Departments & Officers