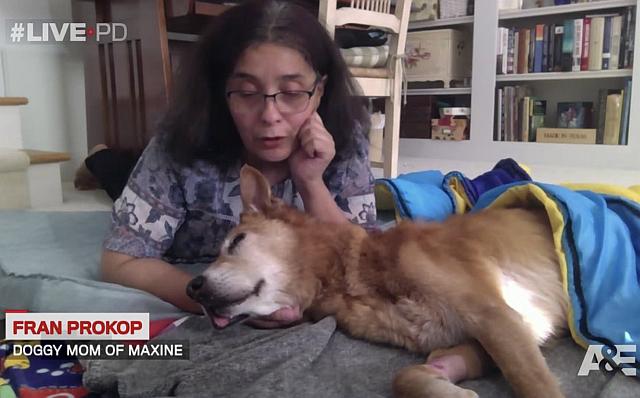 Sadly it was reported that Maxine passed away on Sunday, May 17th. Her owner thinks her the stress of being trapped, combined with her age was too much for her to overcome. Sheriff Leon Lott held a press conference to update the community. He also recognized the good samaritans, John Edwards and Steven Cantey, that worked with Master Deputy Bryce Hughes and Deputy Chris Sinceno to rescue Maxine. In an emotional tribute, Sheriff Lott said there is a happy ending to this because Maxine did not pass away in a drain by herself in pain, but got two more days of love and care with her owner. While Maxine's death saddens us, it is obvious that this experience shows us how in spite of the struggles around us, communities everywhere can band together and help those in need.
---
Maxine is the 17-year old Golden Retriever that was rescued from a storm drain on Live PD – 05.15.20. Master Deputy Bryce Hughes, Deputy Chris Sinceno, and several good samaritans worked tirelessly to rescue Maxine. During the 05.16.20 episode, Dan provided this update and an interview with Maxine's owner.
Maxine is now eating and drinking and recovering at home.