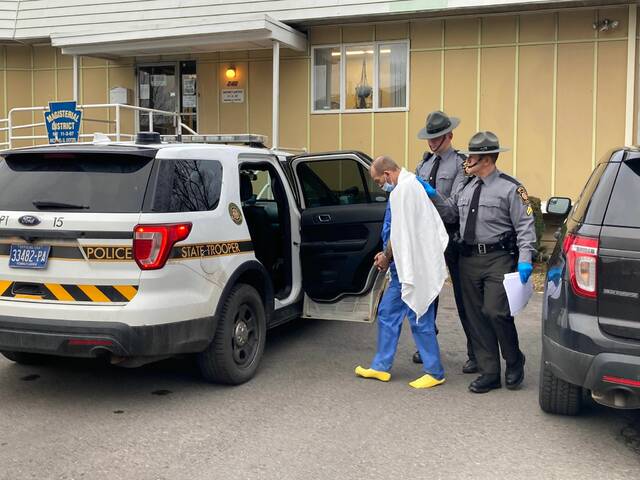 During the January 6th episode of On Patrol: Live, officers in Wilkes-Barre responded to calls of a man barricaded in his house and shooting a rifle. Officers setup a perimeter around the house and awaited the Pennsylvania State Police SWAT team. On Patrol: Live stopped broadcasting from the seem to protect the safety of officers on the scene.
At approximately 7 a.m. Saturday, the Pennsylvania State Police SERT was able to breach the door to the residence, located Nugent lying on the floor in an upstairs bedroom and took him into custody without firing a shot. He was transported to a local hospital for evaluation.
David Nugent, 66, was taken into custody Saturday morning by officers. After being arraigned before a judge, Nugent was jailed without bail later in the day. Nugent's ex-wife provided some additional details about the incident. In the criminal complaint, law enforcement officials allege that Nugent's ex-wife, told dispatchers that Nugent had an infection and was taking medication for it, potentially causing hallucinations.
Nugent is accused of firing 228 shots and striking two neighboring houses. Two SERT members were struck by pellets from Nugent's weapon but were uninjured. Interviews with the two troopers, detailed in the police criminal complaint filed against Nugent on Saturday, revealed that the pellets were believed to be birdshot.