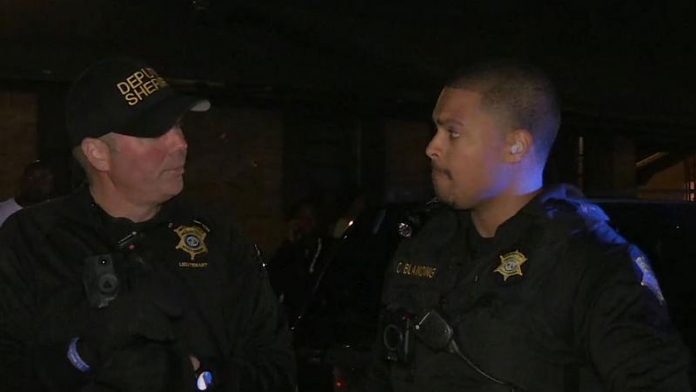 Live PD – 02.14.20
Season 4, Episode 40
Aired on: Friday, February 14th, 2020 | Duration: 2h 0m 38s
Dan Abrams, Tom Morris Jr, and Sean "Sticks" Larkin are in the studio. This is the Valentines 2020 edition of Live PD
Live PD – 02.14.20 Departments & Officers
Highlights
Pomona – Officer Nguyen and Wilson respond to a serious car accident. One of the parties in the accident punches the other and a fight ensues.
Tulsa – Officer Ross is the scene of a car that is crashed into a ditch.
Tallahassee – Officer Amos helps someone that locked their keys in the car.
Tulsa – Officer Townsend responds to calls about a young man about to go on a date.
Nye – Lt. Murphy executes a search warrant relating to child endangerment. The baby is taken to the hospital for evaluation of drugs.
Berkeley – Corporal Whetstone performs a traffic stop. She finds a lucky rock.
Tulsa – Officer Ross responds to a disturbance/assualt at a car audio store.
Tallahassee – Officer Hill is on the scene at the Popeyes where there was a report of a man with a gun.
Nye – Deputy Gentry responds to a report of a robbery. The caller taught Lt. Murphy's kids (Cody?)
Pomona – Officers are on the scene of a domestic dispute from a bad breakup.
Lawrence – Captain Cantrell backs up Officer Kingery on a traffic stop.
Pomona – Officer Gonzalez responds to a report of indecent exposure and finds a man with no pants on.
Richland – Lt. Danny Brown pulls over a car and the driver pulls a gun.