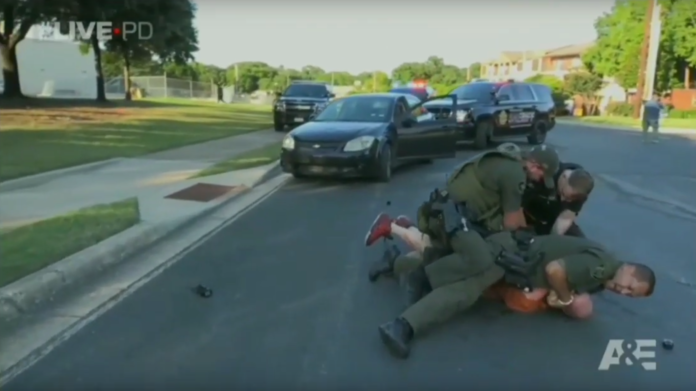 Hosts
Dan Abrams
Sgt. Sean "Sticks" Larkin of the Tulsa (OK) Police Department Gang Unit
Tom Morris, Jr.
Departments and officers featured
Williamson County (TX) Sheriff's Office (Det. Mark Luera & Dep. Charles Duvall with K9 Kato)
Richland County (SC) Sheriff's Department (Sgt. Steven Tapler & Dep. Brandon Simmons)
Santa Fe (NM) Police Department (Ofc. Charles Laramie & Ofc. Andrew Laur)
East Providence (RI) Police Department (Ofc. Jacob Mount & Cpl. David Silva)
Salinas (CA) Police Department (Ofc. Cameron Mitchell & Ofc. Evan Adams)
Oklahoma Highway Patrol (Tpr. Chris Bunch & Tpr. Eric Foster)
Greene County (MO) Sheriff's Office (Dep. Kyle Winchell & Dep. Morgan Rudderham with K9 Athos)
Lawrence (IN) Police Department (Ofc. Stuart Bishop & Ofc. Charles Kingery).
Highlights
A driver attempts to run in Williamson County resulting in a wild fight with Mark Luera.
Trooper Freeman chases a motorcycle in Tulsa.