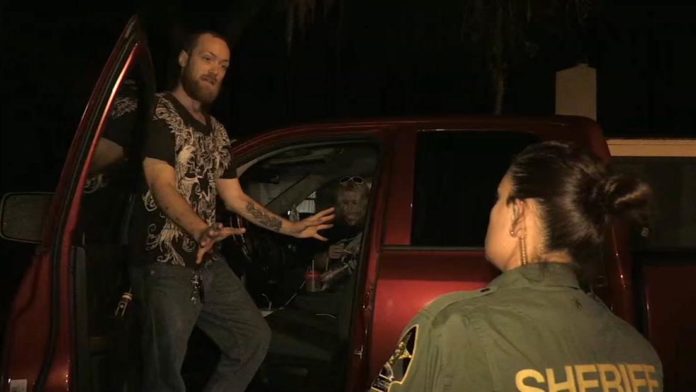 Live PD – 11.11.17
Season 2, Episode 12
Aired on: November 11, 2017 | Duration: 2h 9m 0s
Dan Abrams, Tom Morris Jr., Sargeant Denver Leverett, and K9 Flex in the studio.
Highlights
Richland – Mark Laureano responds to a really bad car accident.
Pasco – A man brings his pregnant girlfriend from West Virginia to his ex-wife's house. It does not work out.
Spokane – Deputy Hunt pulls over a car full of people with warrants.
Departments & Officers