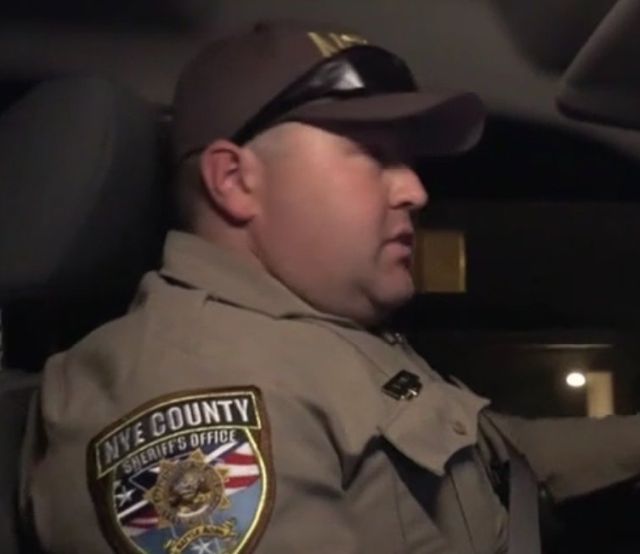 Update – 10/06/22- Deputies Cleared of any Crime by DA
On October 3rd the Nye County Sheriff's Office released a press release detailing a criminal complaint against two deputies. The two deputies charged are Lieutenant Adam Tippetts and Sergeant Cory Fowles. Cory Fowles has been featured almost every week with On Patrol: Live and was also a regular across multiple seasons of Live PD. Both deputies have been placed on leave, and the case has been referred to the District Attorney. The press release references two specific charges.
NRS 199.480
Under NRS 199.480, Nevada law defines a criminal conspiracy as two or more people making an agreement to commit a crime such as murder, kidnapping, or bank robbery.
NRS 205.4765
When someone is alleged to have committed an unlawful act that involves a computer, multiple computers, or information services in general, they could be subject to potential criminal prosecution pursuant to the provisions set forth in Nevada law.
Allegations of Retaliation
The deputies are facing serious charges, but some doubts have been raised about the motivation behind these charges. Both officers spoke to the Pahrump Valley Times regarding the charges. In the interview, they revealed that they founded the Political Action Committee "Cops for Joe McGill" to support the campaign of Joe McGill for Sheriff. McGill is running against current Sheriff, Sharon Wehrly. Fowles and Tippetts claim that Sheriff Wehrly has used Internal Affairs against them to silence opposition in the upcoming election.
It is unclear at this time what the probable cause is for the criminal charges, or if the claims are retaliation are factual. Hopefully, the District Attorney can provide greater clarity and justice will be done.
Nye County Press Release
NCSO Supervisors Accused of Criminal Actions

The Nye County Sheriff's Office can confirm that a complaint was filed on 08/11/2022 accusing Lieutenant Adam Tippetts and Sergeant Cory Fowles of criminal activity.  

The allegations are that Lieutenant Adam Tippetts and Sergeant Cory Fowles conspired in violation of NRS 199.480 with each other to commit the crime of NRS 205.4765, unlawful acts regarding computers & NRS 205.477 Unlawful acts relating to interference with the use of computers, systems, and networks.   

An investigator determined that there was probable cause that they had committed crimes and the case was referred this morning to the Nye County District Attorney's Office.

Both Lieutenant Adam Tippetts and Sergeant Cory Fowles are on leave.