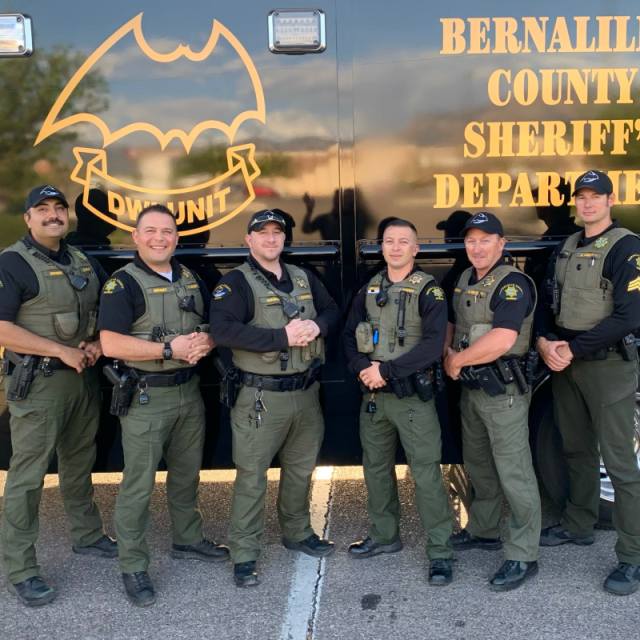 Bernalillo County is the most populous county in the state of New Mexico. The 2020 census put the county population at 676,444. Albuquerque is the largest city in Bernalillo County and New Mexico.
The office of Bernalillo County was established in 1879 and led by Sheriff Perfecto Armijo. Sheriff Manuel Gonzales III currently holds this important position to protect and serve the community of Bernalillo County.
The Bernalillo County Sheriff's Department is one of the new departments that debuted with On Patrol: Live's first season in 2021.
After Sheriff John Allen was sworn in as the new sheriff of Bernalillo County in January 2023, the Bernalillo County Sheriff's Office ceased appearing with On Patrol: Live.
Starting with the 01.06.23 episode, Bernalillo was replaced with Wilkes-Barre City Police Department.
gbs090419f/ASEC — Bernalillo County Sheriff Deputies Robert Mason, left, and Kathryn Harris, right, take David Sanchez center into custody during an operation in the Highland and Nob Hill Districts on Wednesday, September 4, 2019. (Greg Sorber/Albuquerque Journal)

gbs090419h/ASEC — Bernalillo County Sheriff Deputies Kathryn Harris, Sgt. Chris Starr and Robert Mason, take David Sanchez into custody during an operation in the Highland and Nob Hill Districts on Wednesday, September 4, 2019. (Greg Sorber/Albuquerque Journal)