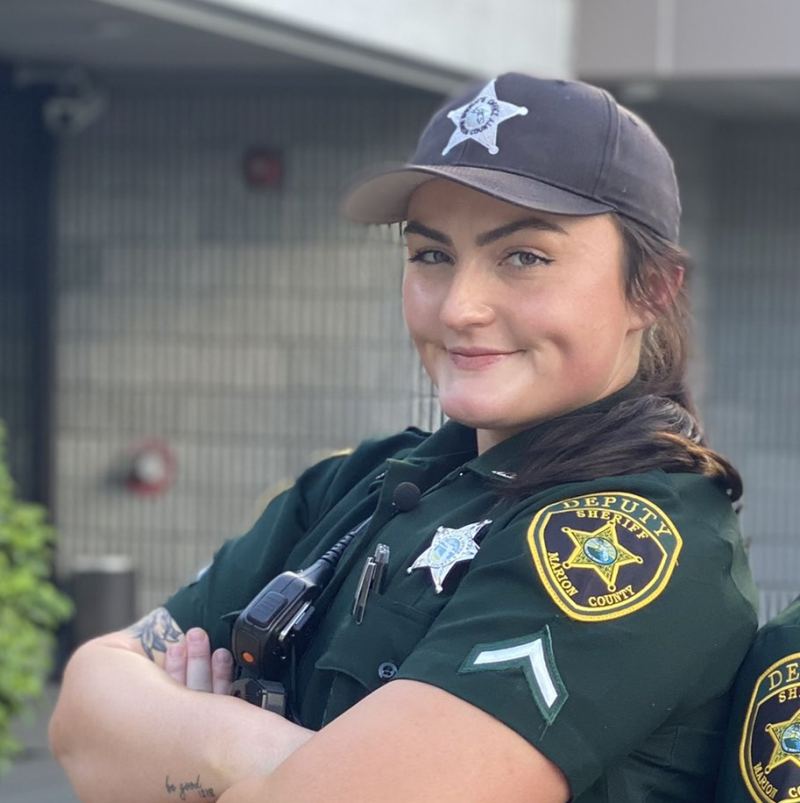 Deputy Jasmine McQuaig is an officer with the Marion County Sheriff's Office in Florida. Deputy McQuaig is a lifelong resident of Marion County. She went to North Marion High School, where she played softball.
McQuaig's comes from a large family of law enforcement officers. Her father and uncle have long careers with the Marion County Sheriff's Office. McQuaig's grandfather, Mike McQuaig, is the Dunnellon Chief of Police. Her mother is a nurse, and after graduating from high school, McQuaig began studying to be an RN. But after befriending several officers in college, she realized that law enforcement was her real calling. McQuaig was sworn in as a deputy in February 2019.
Jasmine McQuaig was first featured in Season 1 of On Patrol: Live.