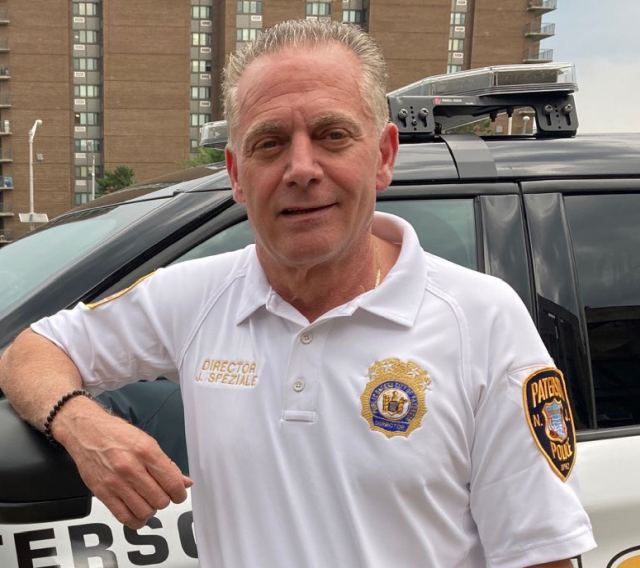 Police Director Jerry Speziale is a Public Safety Director of the Paterson Police Department and the Paterson Fire Department in Paterson, New Jersey.
Director Speziale has a very long career in law enforcement, spanning 40 years.
Speziale joined the New York City Police Department in 1983.
In 1986, he was shot during a shootout with a robber who had taken hostages.
Speziale later worked as a detective on the narcotics squad.
During the 1990s, he worked as an undercover agent for the DEA and was a member of the DEA's "Group 93," which was tasked with fighting Colombian Drug Cartels.
In 1997 he started working with Bergen County Sheriff's Department
In 2000, he served as the Chief of Police for New Hope, Pennsylvania,
In 2001 he ran for Sheriff of Passaic County.
Speziale has appeared in several TV shows and movies, including COPS and On Patrol: Live. He played a police captain and served as a "police consultant" for the 2010 film Brooklyn's Finest.