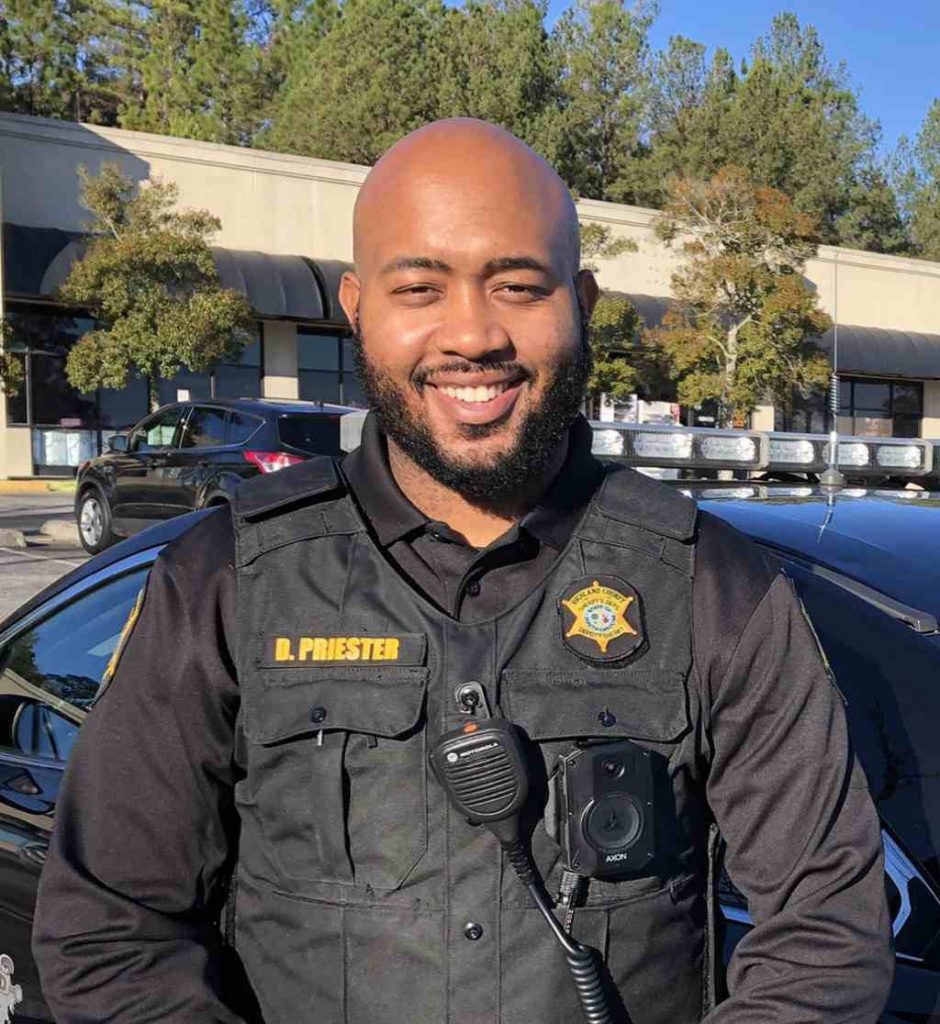 Deputy Demorian Priester is an officer with the Richland County Sheriff's Department in South Carolina. Deputy Priester has been an officer with Richland County since 2014. He works with the Traffic Safety Unit, handles community policing, impaired driving enforcement, breath testing, speed enforcement, and collision investigation functions
Priester is a graduate of the University of South Carolina. He has also been a member of the Army National Guard since 2008. In the Army National Guard, he has trained with Field Artillery (13F), Military Police (31B), and Human Resources (42A).
Prior to joining Richland County, Priester worked with the City of Orangeburg as a Peace Officer and a Patrolman with the Town of Lexington.
Deputy Priester has been noted as a Drug Recognition Expert (DRE) and Certified Negotiator with advance training from the FBI.