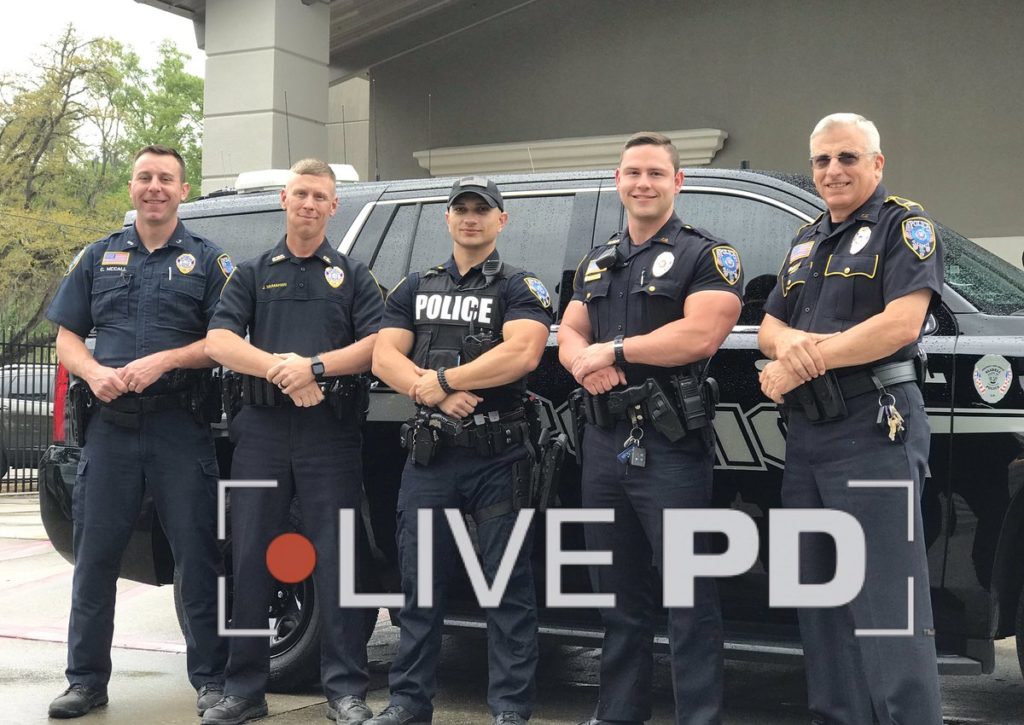 The Slidell Police Department is the primary law enforcement agency in the city of Slidell. Slidell is a city in St. Tammany Parish, Louisiana, United States. The city is located on the northeast shore of Lake Pontchartrain, near New Orleans. In the 2010 US Census, the population of Slidell was recorded at 27,068, the however surrounding area has a population of about 90,000. Slidell is considered part of the New Orleans metro area. As often seen on Live PD activities in New Orleans, like Mardi Gras, spill over into Slidell.
Randy Fandal is the Chief of Police for the Slidell Police Department. He has been a big proponent of Live PD. Slidell first appeared on Live PD in Season 2, premiering on the "Live PD – 01.05.18" episode. They took a break and came back in Season 3, and then took another break in 2019. When Slidell left in 2019 they were replaced with another city from the New Orleans metro, Lafeyette Police Department.
Slidell has been a fan favorite because of the crazy and sometimes bizarre situations that the officers dealt with. Their website is online at https://slidellpdpio.com/. You can also follow Slidell PD on Twitter at @slidellpd or on Facebook.
Slidell PD Officers
Officer Jake Morris
Officer Bryant Estes
Officer Clint McCall
Officer Justin Stokes
Officer Theresa Simon
Officer Brad Peck
Detective Daniel Seuzeneau
Best of Slidell Police Department
[embedyt] https://www.youtube.com/watch?v=nbBHdhFs1q0[/embedyt]